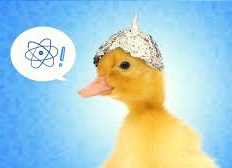 A little over a year ago, if you dared challenge the prevailing claims of modern addiction science, such as "Addiction isn't a real disease" or "Drugs don't make you rob drugstores" or "Blackouts are just an excuse for not remembering traumatic episodes of anonsex" the Steppers (and secret steppers) were quick to rain down on you a stream of insults and accusations of 'ignorance' and say, "This is established science!  You need to educate yourself!"  If you persist you would be accused of being a 'flat-earther' and 'paranoid delusional' and 'medical liable' and you might be diagnosed with 'drug-induced brain-damage'.  These days such vitriol is rare, and in fact I frequently offer the counter-challenge.  Here are some recent results that may find a more receptive audience, now that the grip of the 12 Step Mafia on academia and the media outlets has been loosened.
"Stop exaggerating the harmful effects of drugs, and teach people how to be safe with drugs."  Carl Hart is the voice of reason in the science debate, explaining that there is no neurological test for 'addiction', even if he hasn't come out against it explicitly, and I hope we hear more of him.
This is an important piece from Ken Anderson who puts the dangers of rehab in stark relief, and I wrote an article about it.  My claim is that yes there are deaths from overdose, but they are caused by 'treatment' not 'addiction' or 'lost tolerance'.
This research shows that 'treatment' is the #1 correlate with morbidity – more than such factors as excessive drinking, depression, and any other consequence the researches could think of.  Hmm.
This study shows how standard cold-turkey detox is actually the real danger of drug use, causing both damage to the brain and even 'addictive' behavior and personalities.  Said one of the researchers:  "The mainstay of current approaches to treating addiction might actually aggravate it."  (Yeah, that's what I been sayin!)
This post on The Fix shows that there is absolutely no consensus on treating opiate dependence even among the 'experts'.  An honest appraisal would reveal that the field is no more than witchcraft and skullduggery, and 'treatment' is more dangerous than blood-letting.
The Washington Post shows how decriminalization greatly reduced the death rate in Portugal.  (Note that Portugal does not offer 12 Step treatment.)
There is no evidence that the Drug Court Caliphate (typically 12 Step/abstinence based) is at all effective in its stated goals of reducing crime, drug use, suicide, and total prison time.
This study shows that teen binge drinking is strongly correlated with how many movies they watch that model it, far more than other "risk factors such as familial alcohol use, parental monitoring, and sensation seeking" — which suggests that 'alcoholic' behavior is culturally motivated and not caused by 'disease', even later in life.   Unfortunately the researchers conclude (patronizingly) that movies should be rated by alcohol content — as if preventing children from watching them is more effective than forbidding the behavior itself.
For the sake of balance, here is a report by NIAAA chief George Koob explaining how the demon alcohol infests your soul and requires immediate exorcism.   Interestingly, the original research is valid – lots of people have binged on alcohol at least once in their life, and are none the worse for wear.  Now all of a sudden they need 'early intervention'?
This careful meta-analysis suggests that the heretofore enigmatic high school 'coolness' factor is actually determined primarily by one's drug dealer connections.
I'll spare you the oft-replicated but quickly forgotten research that shows that meth and cocaine are no more addictive than pornography or Oreo cookies.  Of course, addiction has long been beset with fundamental iatrical quandaries including:
It's a disease that makes you lie, yet its confession is completely true.
It's a disease caused by being irresponsible, poor judgment, seeking thrills and stealing stuff and it's characterized by being irresponsible, poor judgment, risk taking and stealing stuff.  And relapses.
It's the only disease whose characteristic symptom is 'denial' – the more you protest the more likely you have it.  (Other than cooties, of course.)
It's the only disease of which the most important qualification for a treatment provider is that they've had it.
It's the only disease with a scientifically proven spiritual treatment regimen, whose existence is doubted only by 'pernicious' Cartesian dualists.
It's the only disease for which your prognosis worsens considerably after treatment.
I believe that researchers are quickly closing in on the simple fact that 'treatment' is actually a brainwashing and bullying religious cult that creates the overdose epidemic.  (And that 'addiction' is not a disease or learning disorder, but simply a religion of modern-day demon possession.)  The solution is to let people use drugs and stop bothering them and they'll be fine.   It's fun to watch as people slowly wake up from the modern delusion known as 'addiction'.  And the hysterical and frantic last gasps of the Drug Warriors.