I would like to apologize for denying that Simon Astaire is the Anti-Christ.  I am now quite convinced that he really is.
Here are pics of Sebastian de Souza and Elliot Rodger (and their father Peter).
According to Wikipedia, Sebastian's parents are Elinor Kelly and Chris de Souza.  Well I believe that Elinor Kelly is his mother.  She's a social researcher and played a community doctor in Gas Attack, in which right wing zealots plot to kill Turkish refugees in a Glasgow housing complex.  The movie came out a month before 9/11.  And of course Peter's wife Soumaya Akaaboune played opposite Matt Damon in his anti-war film Green Zone (2010).  And his first wife Ong Li Chin (Elliot's mother) was an actress too.  Coincidence?  You should know Simon better than that.
Does Simon know de Souza?  Of course he does!  He follows him on twitter.  And Simon's son Milo tweets about it.  Milo and Sebastian are bffs.  Here the boys enjoy a cig and a couple beers: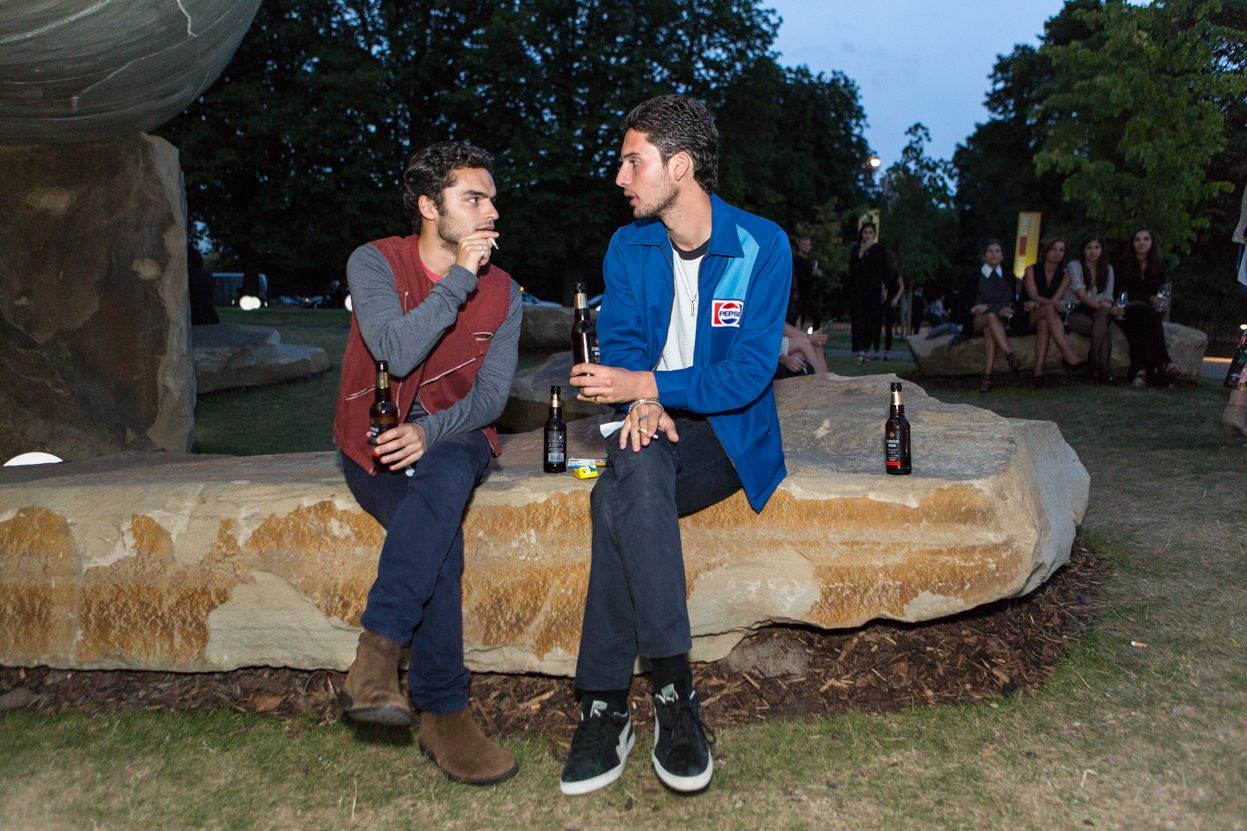 Obviously Simon stoked Elliot's insane jealousy of his gay younger brother.  Nice work!
And of course de Souza plays a role as a drug addict on ABC of course.  Wouldn't have expected any less, Simon.  How much time does the poor boy have left on this earth??
Read more:
Did you like this article?  Please Like/Share: